Sport.Advisor, efforts will make sense
Before you change your equipment, change your habits
The guarantee of the best follow-up, the assurance of the best advice
If you are here, you are looking for solutions to achieve your goal. You are motivated, but you lack the knowledge to maximize your chances of success. In order to fully meet your needs, Sport.Advisor has brought together the best specialists in exercise physiology, sports medicine, physiotherapy…
Trust professionals and let yourself be guided in the realization of your project.
Training analysis and planning
Advice on exercise physiology and nutrition
Sport Telemedicine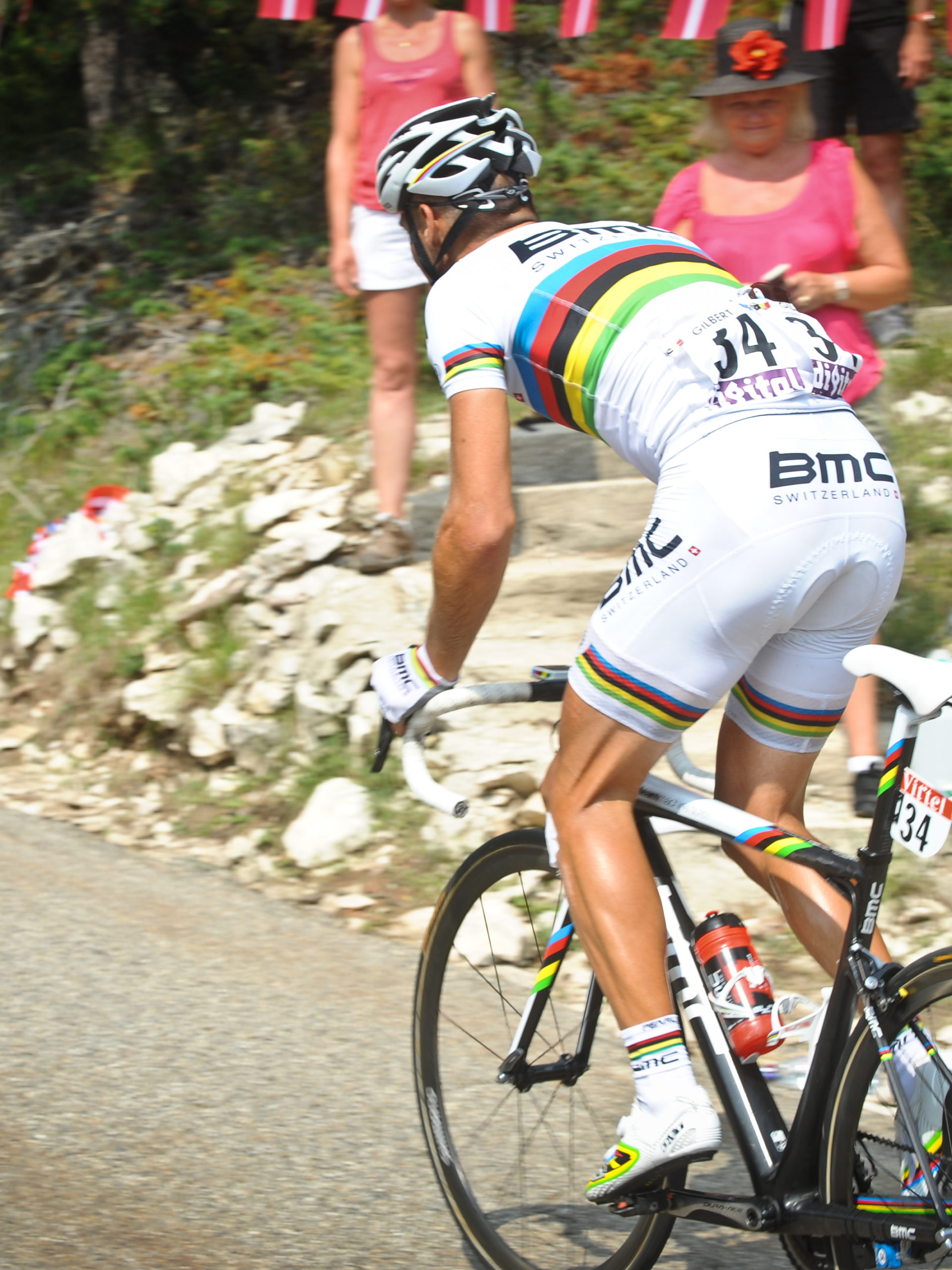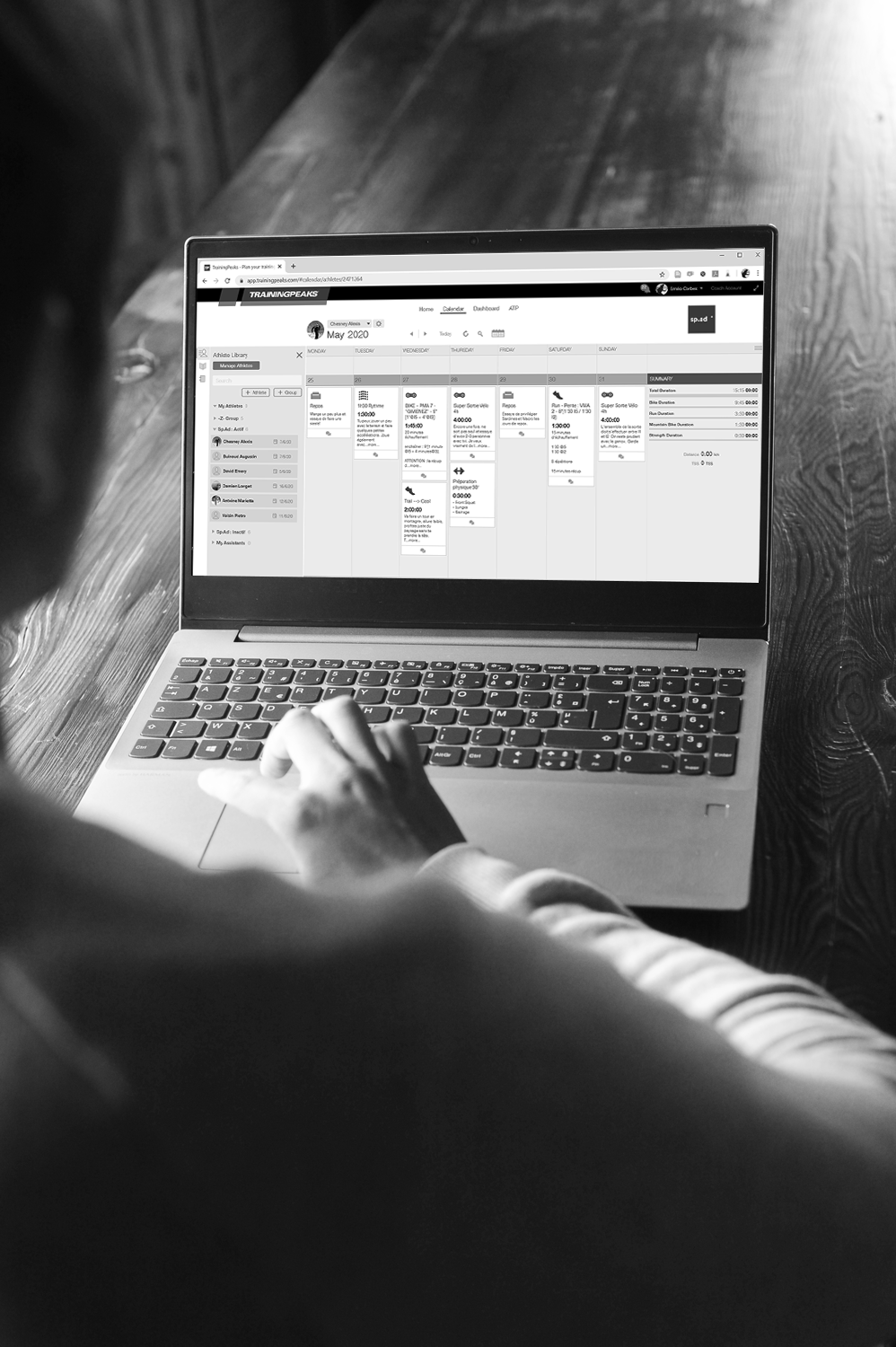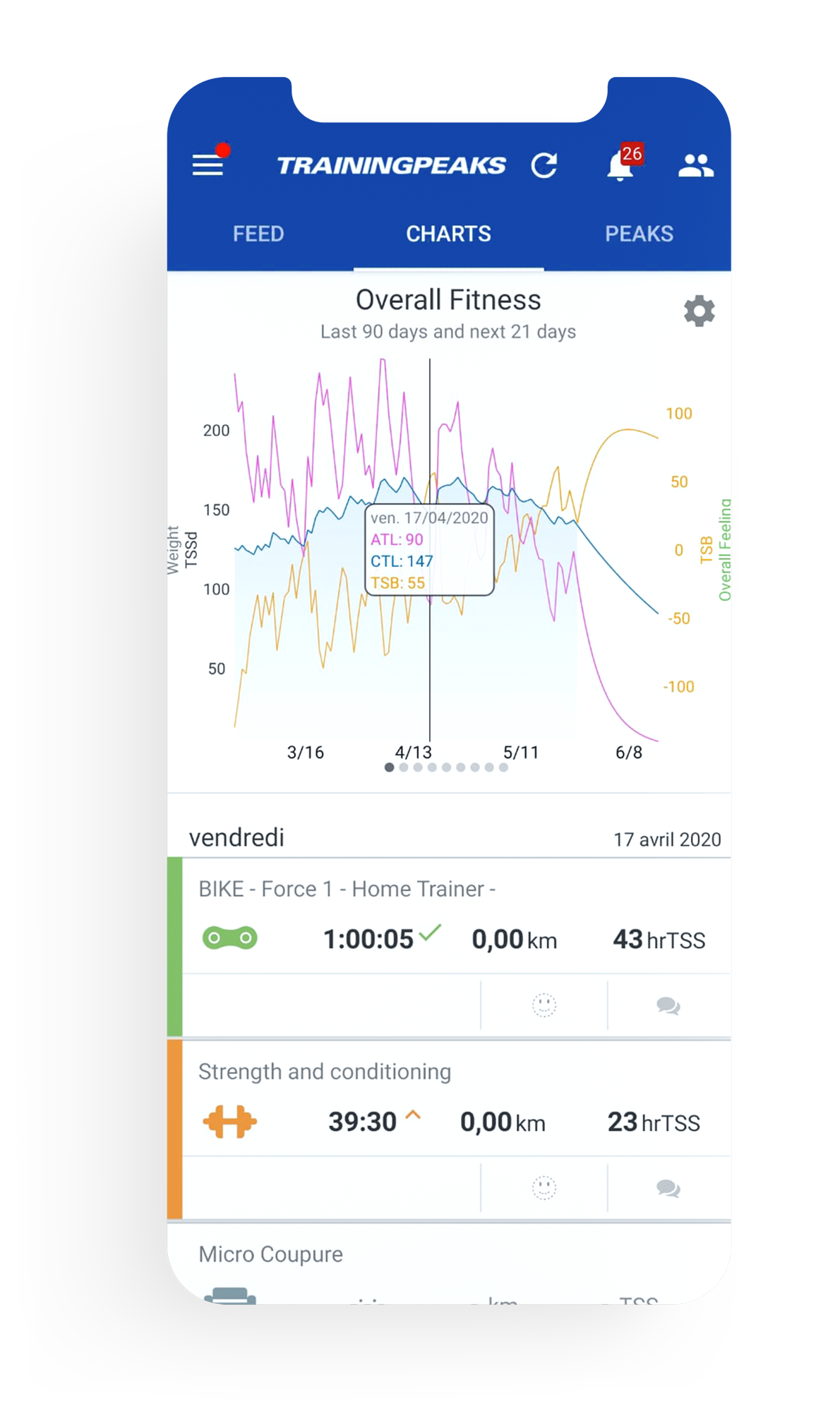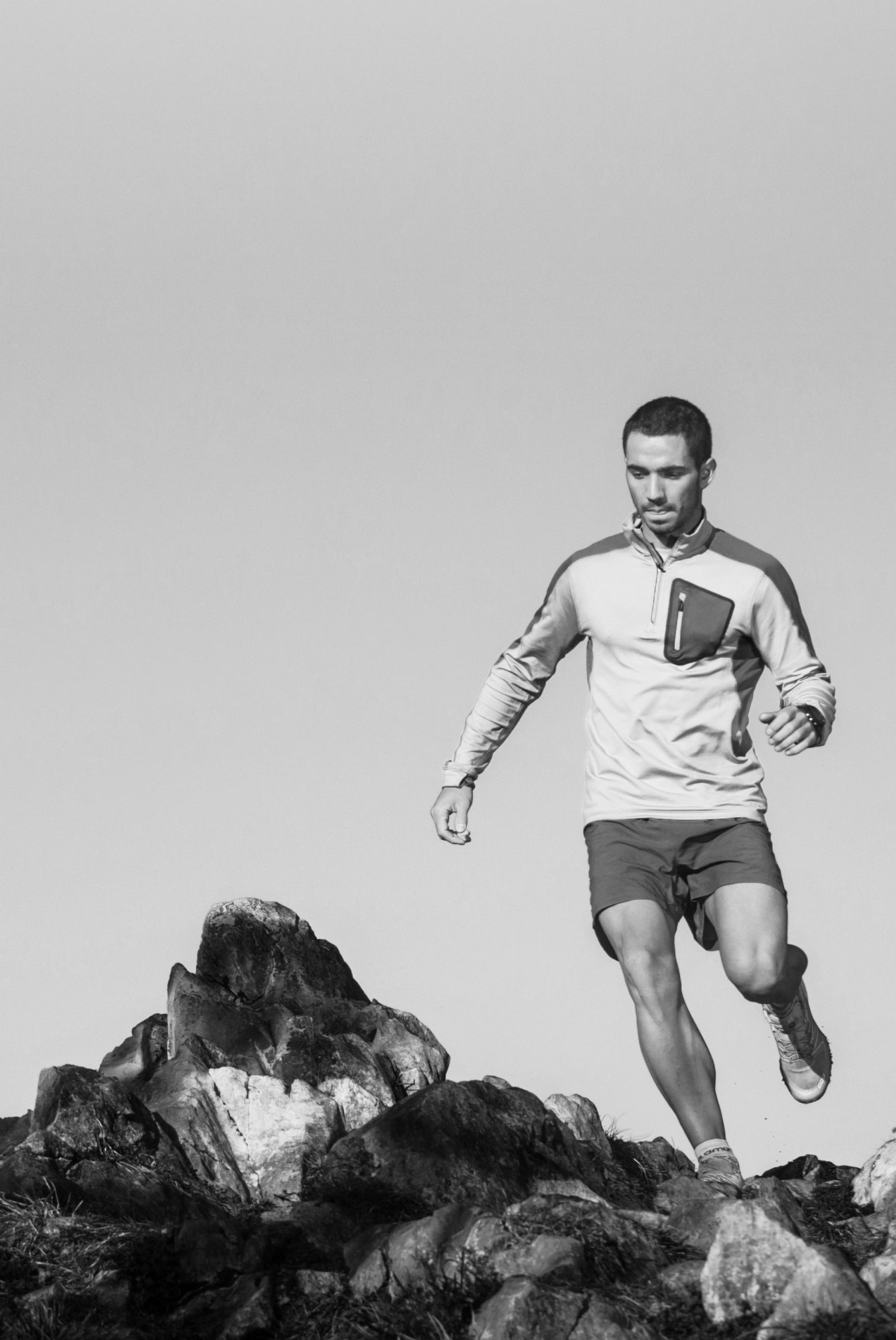 Rationalize your preparation, place your energy where it needs to be
Want to progress?
It will then be essential to optimize your training load 🚴 , to identify your weaknesses, to diversify your sessions … We will take care of the stress caused by training. Your progress will then be guaranteed without compromising your family life, your professional activity or your sleep.
We have accumulated bib numbers and years of study. We made mistakes and celebrated victories. But above all we have accumulated experience and, whatever the objective, an expert in your activity will be behind your plan, ready to adjust and optimize each parameter involved in your progress.
How do you achieve your goal with Sport.Advisor?
Following a telephone interview, our INSEP-trained exercise physiologist will take a look at your habits, constraints and weaknesses. It will then establish a personal assessment and a strategic file adapted to you and dedicated to your objectives.
You'll have an ultra-individualized training plan with no change limits. Each week, you will receive a telephone consultation and feedback on your workouts. If a physical or medical problem occurs during your preparation, we will provide you with "express" access to sports telemedicine.
We have carefully selected your advisors.
They have six of them:
30 years of high-level sports experience
2 winners of the Pierra Menta and 1 victory in the Great Glacier Patrol⛷️
12 years of high-level road cycling
4 world champion ski mountaineering titles
40 years of university studies (yes, 40!) in Medicine, Biology, STAPS or physiotherapy
… and a record 23 delays in library loans for a total of 453 euros in fines 🤷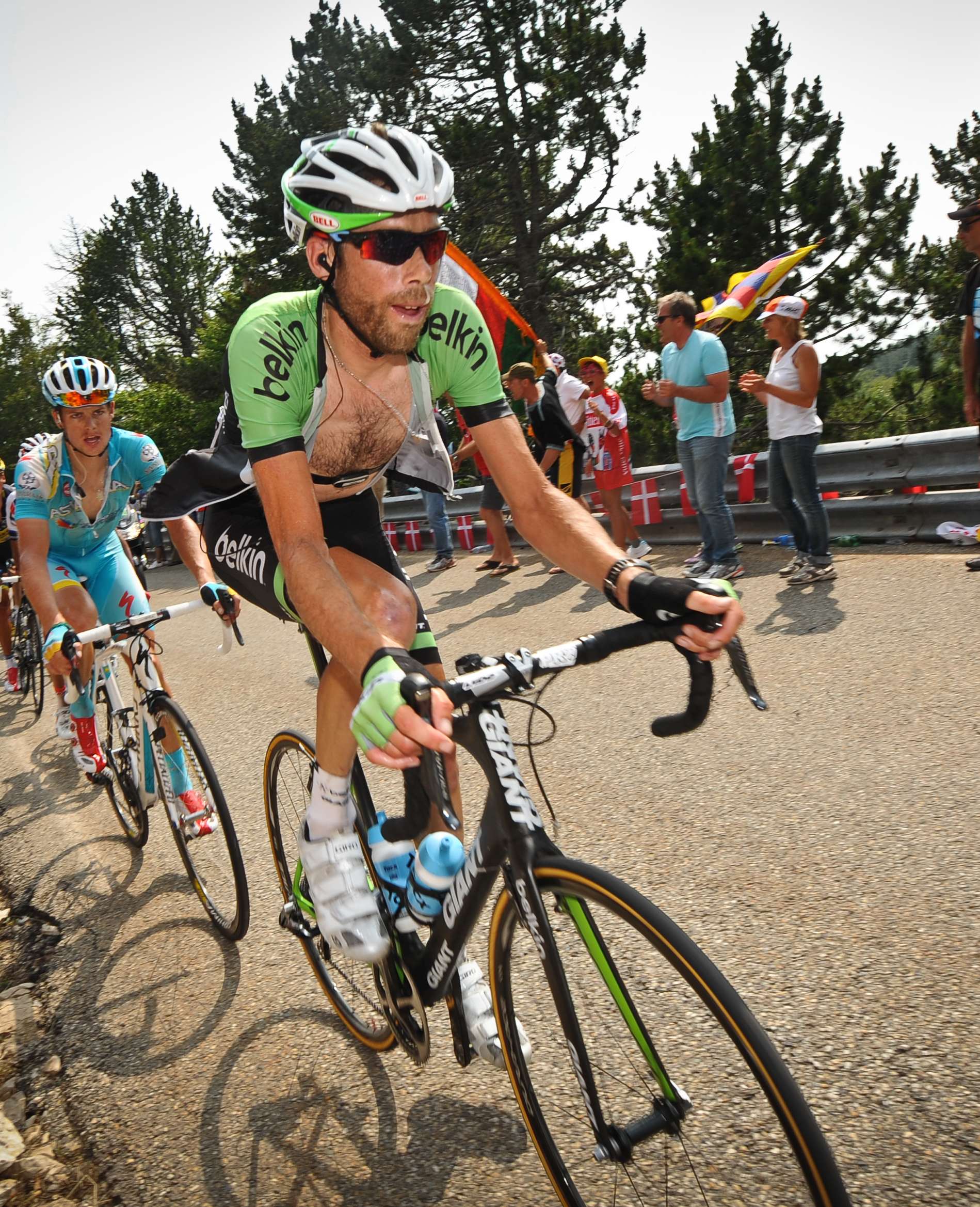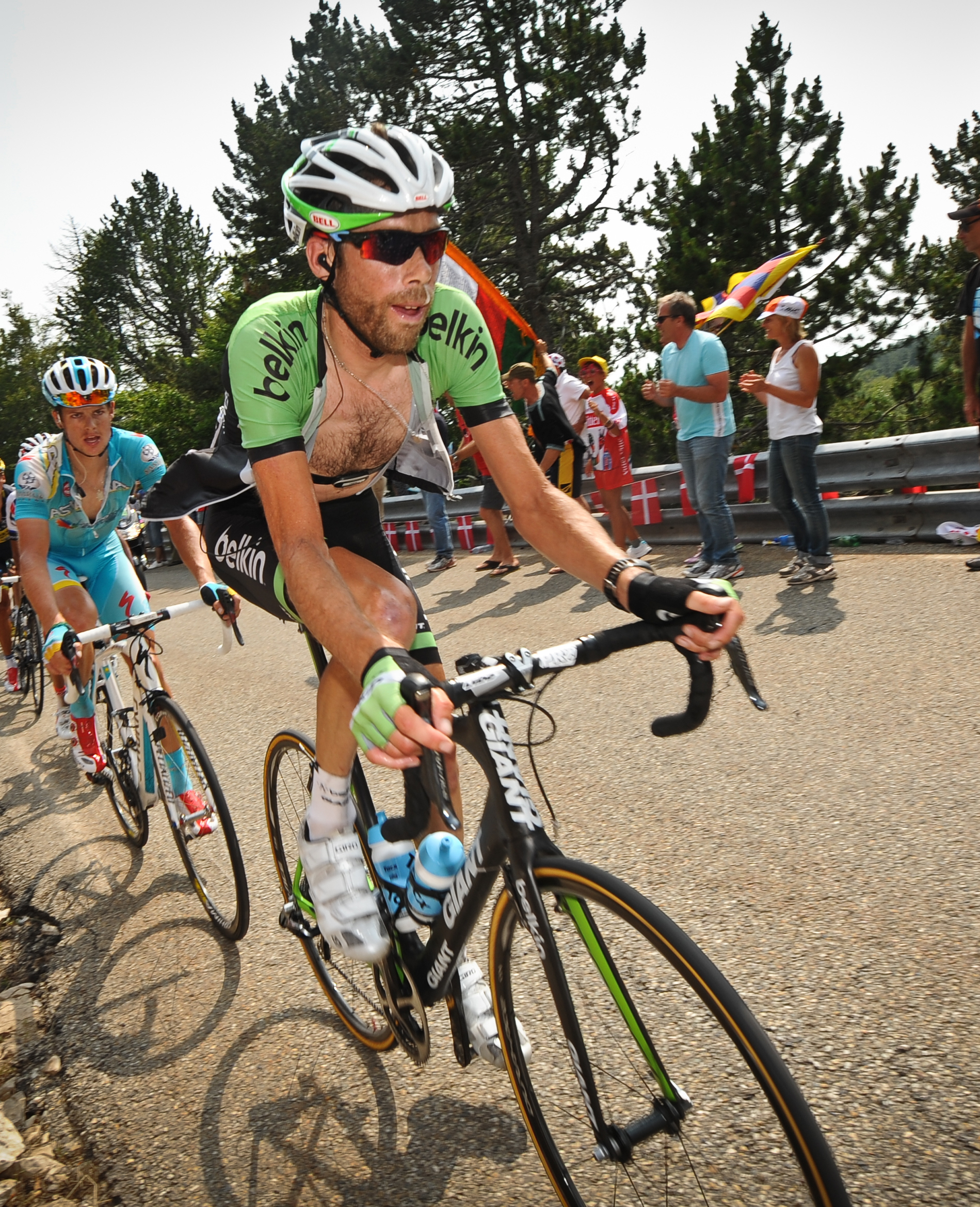 Meet our team of professionals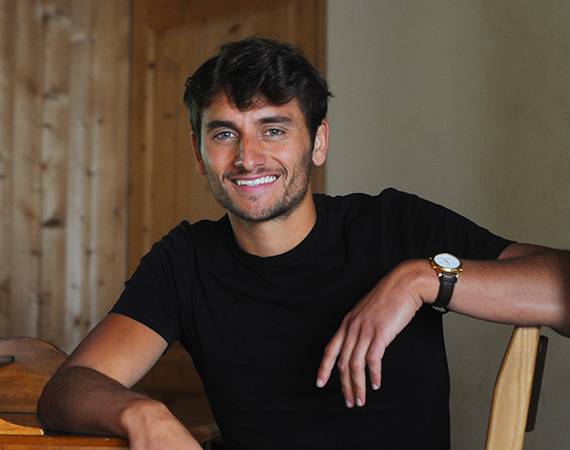 Can you tell us about your past as a sportsman?
"I have practiced ski mountaineering for many years, especially in the youth categories where I was lucky enough to be in the national team and to win many competitions (vice-world champion and pierra Menta winner in 2010).
But, little by little, my summer preparation led me to competition in road cycling. At the age of 18, I joined a first-tier team for which I was able to run several seasons (1st Category, 1st National Division). I then started prestigious races like Liège-Bastogne-Liège U23, Paris-Tours U23, the Giro du Val d'Aosta, some professional stage races ... Well without wanting to disappoint you I did not win any of these! On the other hand, they are unforgettable memories that have brought me an absolutely irreplaceable field experience.
Your university career?
When I was a sportsman, education was clearly not my priority. But from the moment I stopped competing, my luggage was made for Paris where I validated a Master's degree at INSEP (Sciences Expertises and High-Level Performance). A university exchange then led me to the benches of the fabulous University of Lausanne, where I specialized in the physiology of exercise and altitude. I then validated a second master's degree in Cardiovascular Biology at the Faculty of Biology Medicine of Lyon 1. At this point, my parents saw the end of the tunnel... I've finally entered the world of work.
What jobs did you work in after graduation?
I first coached and advised the French Young Ski Mountaineering team with Mathéo Jacquemoud. Then I was hired as an exercise physiologist for two years in Geneva for the Sport Altitude Medical Center. I was testing for stress and taking care of the physical preparation of mountaineers and endurance athletes mainly.
What are you doing now?
I am packing my bags to settle down in London very soon. Actually I have trouble with the routine and comfort zone. I like new experiences. I try to train myself regularly in new techniques, in biology, in science, in physical preparation. If I can do this by learning a new language it's even better! Loving to share my knowledge, the creation of Sport.Advisor has given me great mobility in terms of my location, so I make the most of it!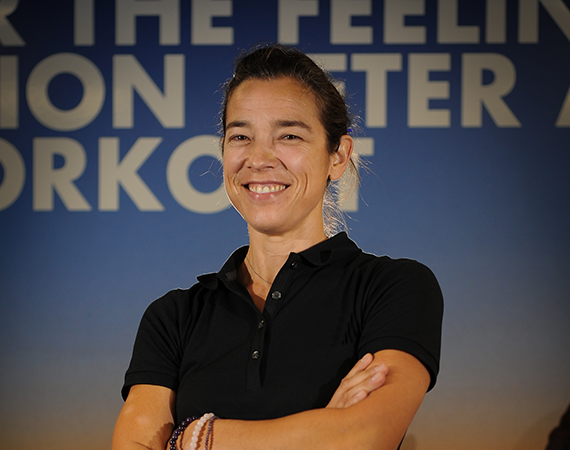 Can you introduce us to your university education?
After graduating as a doctor, I quickly turned to sports medicine. I practice this specialty that I have been passionate about for 15 years, in the firm in Geneva and in the field, mainly for outdoor sports. Passionate about mountain, I also obtained my Swiss diploma in mountain medicine and then an international master's degree in mountain medicine. Following this last training, I opened the Centre for Sports and Mountain Medicine in Geneva. I am also a medical trainer at IFREMMONT (Institute for Training and Research in Mountain Medicine), which leads me to teach guides and other mountain professionals around the world.
In 2018 you opened the Altitude Sport Centre, can you introduce us to the centre?
SportAltitude is a simulated altitude training center that was created by Dr. Emmanuel Cauchy and myself. We wanted to provide athletes of all levels with a training method that until then was reserved for elite athletes. The Centre has two equipped rooms and a laboratory for performing performance tests and on an altitude simulator.
Recently you take care of the telemedicine branch of Sport Advisor, how is the remote consultation organized?
I have been using telemedicine for several years. In 2014, the telemedicine company Altidoc was created to offer the opportunity to speak remotely with an expert in sports and mountain medicine. Sport Advisor's consultation is by appointment by phone or video conference. When making an appointment, a questionnaire is sent to obtain elements of the medical history that are then discussed during the consultation. The duration of a consultation is 20 to 30 minutes and, if necessary, further examinations (radiography, ultrasound, etc.) are requested. These examinations are carried out in the patient's country of residence, usually via the family doctor.
Want to learn more about hypoxia workouts?
See you on Sportaltitude.ch
Would you like to make a medical appointment with Sandra?
Visit the Cmcressy.ch website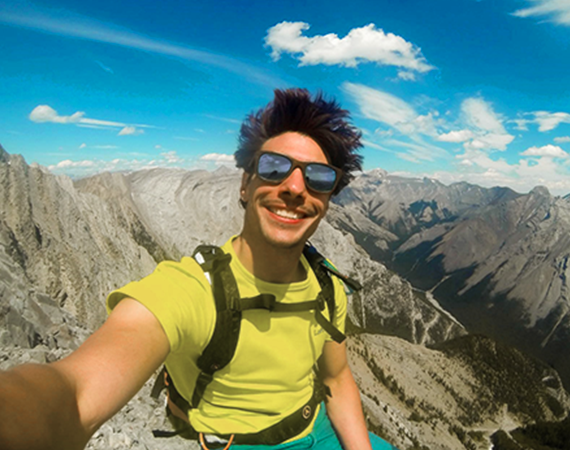 Can you tell us about your past as a sportsman?
At a very young age I started with fencing, which I practiced for more than 15 years at a national level. But as a teenager, I needed to combine this with "outdoors" activities, including mountain biking and running that served as the basis for my physical preparation. It was when I arrived in Grenoble for my first years in STAPS that I completely stopped fencing to devote myself to the mountains. It was at this time that I met Mathéo who played a big role in my alpine initiation!
Since then, I continue to be fully involved in all the practices that the mountain offers us: mountaineering, ski mountaineering, trail, mountain biking, climbing and paragliding more recently, in short than happiness!
Your college career?
My career began with a STAPS degree in Grenoble and continued with a master's degree in research proposed jointly by the universities of Saint-Etienne and Savoie-Mont-Blanc. During which I did various internships that allowed me to collaborate on research projects, notably with the National Institute of Sport in Australia and the Hypoxia and Physiopathology laboratory in Grenoble.
After my Master's degree I went to the University of Calgary (Canada) to work on exercise-related neuromuscular fatigue. On my return to France, I began my thesis on physiological adaptations associated with repeated sprints at altitude (this between the University of Savoie-Mont-Blanc and the University of Lausanne). It was during a research project conducted at the laboratory that I met Emilio with whom the current was immediately super well.
Thesis on altitude, mountaineering practice, it seems that you are passionate about the mountains?
Indeed it is an environment that I particularly appreciate for a multitude of reasons! It is a playing field almost without limits that, to some extent, has escaped the overprotective society in which we live... In the mountains, there is almost no prohibition, just common sense that gives all its accuracy to the freedom we enjoy!
It is also an environment that allows you to live and feel a multitude of sensations, to ride, to slide, to fly: just as many activities that allow you to enjoy the moment and this grandiose landscape.
What are you doing now?
I finished my thesis and in parallel to my activity at Sport Advisor, my plan is to pass the diploma of mountain guide. I also want to remain involved in research projects within the laboratory. I also have a multitude of ancillary plans including the one to develop my activity as an amateur beekeeper... I love honey!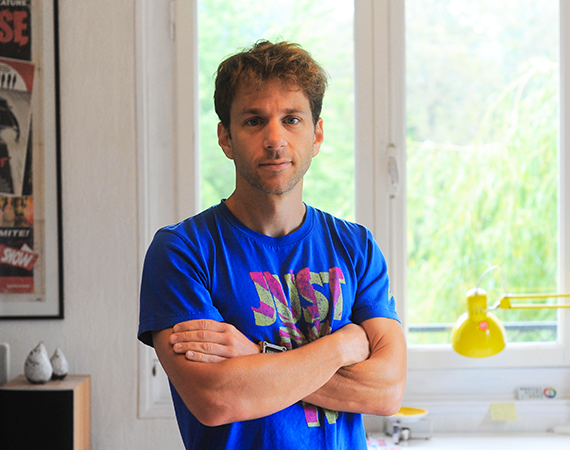 Can you tell us about your past as a sportsman?
After a youth playing tennis, I was affected at 15 by the cycling virus. I started with five years of mountain biking in competition. But the road bike then caught up with me... I then had the chance to know the atmosphere of the Belgian pelotons and fairs. I still practice, but let's say I've lost the habit of pinning a bib on Sundays.
Your college career?
I studied physical education for four years. I then deepened my knowledge of physical preparation during a year (DES) and then in physiotherapy (Licence).
What jobs did you work in after graduation?
During my studies, I had the opportunity to work in the Belgian Cycling Federation as a technical advisor and physiotherapist. Then I moved to Haute-Savoie where I worked as a physiotherapist and physical trainer. I gradually became passionate about movement, preventing the athlete's injuries and reathletizing. I was also seduced at that time by the methodology of crossfit and its potential for endurance athletes, until I was co-founder and coach of a crossfit center. Today, I am divided between my work as a physiotherapist and physical trainer in the Sport Altitude hypoxia training centre (Geneva).
What's your role at Sport.Advisor?
With Sandra, we are in charge of the telemedicine branch of Sport. Our role is to be able to make a diagnosis when a medical problem arises. Of course, not everything can always be done remotely and testing may be necessary. However, many problems are recurrent in athletes and can be diagnosed remotely. Sports telemedicine often responds to an "urgent" request for a decision to be made and a protocol to be applied in case of tendonitis, for example.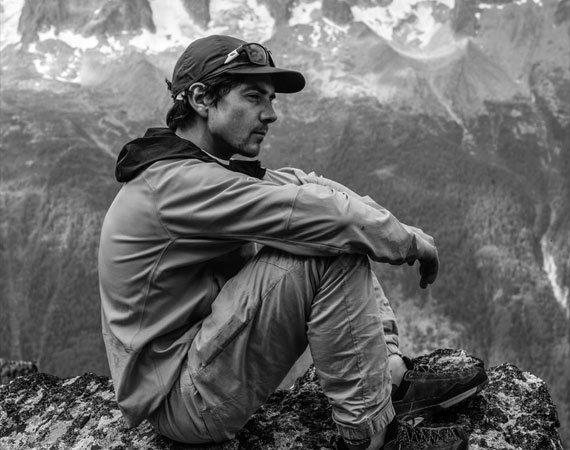 Can you tell us about your past as a sportsman?
I started with alpine skiing and mountain biking in competition, then I did 10 years of ski mountaineering at a high level. My career was relatively short, but dense. I was able to achieve all the goals I had set myself: 4 times world champion, winner of the CEO, twice winner of the Pierra Menta, the Tour du Rutor, the Adamello, multiple champion of France ... I quit my career in 2017. Currently I practice as a Mountain Guide and coach of the French mountaineering ski teams.
Outside of a "competitive" framework, you also hold many records?
Ever since I was a kid, I've loved challenges. At the age of 18 I turned to a first record, the speed of ascent of the Bar des Écrins in 1hour and 57 minutes. There were others afterwards... but my most important thing is Chamonix 👉 Mont Blanc Summit 👉 Chamonix, a timed round trip in 5 hours 05 minutes on skis and 4 hours 57 minutes on foot with Kilian Jornet. In truth, not to mention time or record, I always enjoyed using my physical and technical skills to move quickly in the mountains. Alongside sports, you have chained training and university years...
I completed an S-grade and continued my studies with a bachelor's degree and a MASTER's degree from Joseph Fourier University. Training and preparation are areas that have always fascinated me, including mental preparation and the development of technical/motor skills.
What's your role at Sport.Advisor?
It's great to have a team that includes professionals like Emilio, Sandra and Benjamin. To delegate certain decisions to people who combine scientific knowledge and experience seems to me essential to put all the chances on its side. On the other hand, there comes a time when practice is crucial. We had the idea to team up, Emilio and I, to accompany the mountaineer or the mountaineer skier from A to Z. He can then benefit from mountain medicine with Sandra, take an exercise test and have recommendations with Emilio and discover his technical, physical and mental weaknesses in the field with me. My goal then is to take the athlete to the mountains, to places where he would never have gone alone. It is to accompany him towards his goal, train him and give him lots of little tricks that will allow him to benefit from my experience. Getting off the beaten track and your comfort zone while being supervised and trained is an essential part of hoping to go beyond your goals.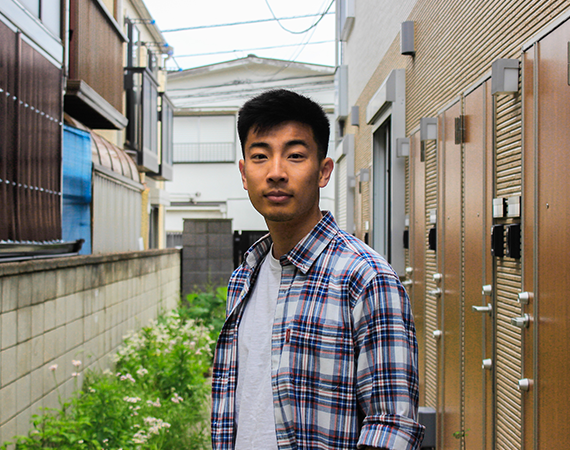 One can't help but be surprised when you see a Japanese flag in the employees... Can you introduce yourself to Yoshi?
Hajimemashite (enchanted)
Indeed, I was born to Japanese parents in Japan (in Kanagawa Prefecture for the curious), but it is in France where I spent most of my life. Growing up, I discovered a passion for sport that led me to the master's of INSEP and where I met Emilio. The desire to work for international sports organizations led me to Lausanne where I pursued studies in sports management and marketing while enriching my professional experiences. In particular, I made a brief stint at the International Hockey Federation.
You live in Tokyo now, what do you do?
After leaving school, I left Europe to settle in my native land. I am currently working as a videographer and video editor for a martial arts and MMA league present in Asia. My job is mainly to film and create videos with the aim of highlighting the athletes.
What is your role at Sport Advisor?
I take care of everything related to the Marketing and Management part. In fact, it is quite rare for professionals and team professionals alike to be able to truly prove their worth. It is sometimes difficult to expose yourself as a specialist or former champion, but it is nevertheless essential to do so. My goal is to highlight the skills and experiences of the team members.
How would you describe Sport Advisor in a few words?
A young, competent and above all caring team. In fact, we are fortunate to have all worked together at one time or another, and I believe that the strength of our team is not only in our different skills, but above all in our ability to pool them.
Rates tailored to your goals
Essential
€

109

Per month

✌️ Non-commitment
Strategic dossier
Field assessment tests
Individualized planning
Analysis via Training Peaks
Consultation x1/month 📞
Unlimited plan adaptation
Unlimited contacts
Nutritional advice
Telemedicine (optional)
Sign up
Complete
€

209

Per month

✌️ Non-commitment
Strategic dossier
Field assessment tests
Individualized planning
Analysis via Training Peaks
Consultation x1/sem. 📞
Unlimited plan adaptation
Unlimited contacts💬
Nutritional advice
Telemedicine (optional)
Sign up
Determined
Le plus populaire
€

169

Per month

✍️ Commitment 6 months
Strategic dossier
Field assessment tests
Individualized planning
Analysis via Training Peaks
Consultation x1/sem. 📞
Unlimited plan adaptation
Unlimited contacts💬
Nutritional advice
Telemedicine (optional)
Sign up
A question about services and/or rates?
We will be happy to advise you on your project and your choice of subscription. Write to us, we'll be back to you as soon as possible!
Still not convinced? They trusted us and tell you about it.
"I came to Sport Altitude in 2019 where I benefited from the strong experience of Emilio and Benjamin in cycling. I clearly had a milestone on the road bike with them. Strength endurance exercises, pedaling technique work, PMA… Everything is there! Great team!

Thomas Huwiler
"I started working with Emilio in 2014. Always available and attentive, he has found the right balance between theory and practice. It's rare to have "Academics" with whom you can talk about technical and material matters ... A great collaboration that led us to the victory of the Pierra Menta 2019!

Valentin Favre
"I got to know Benjamin and Emilio at Sport Altitude to prepare for the climbing race two years in a row. They pay attention to the smallest details. I benefited from their advice, Emilio's plan and the hypoxia training at Sport Altitude. I only kept my time down for the two years in a row!

Stephan Tremblet
"I had been riding a road bike and cyclosportives for two years, but I was stagnating. I was training day in and day out with no specific goals. Emilio identified some imbalances in my training. I started to do specific work. I have never had such a good feeling!

Augustin Buinoud
"Long preparation for a dream, Everest. A big thank you to Emilio, Benjamin and the Sport Altitude center for helping me with this project.

Roxane Lamon
"My goal at the start line of the UTMB High Mass was to finish in good physical shape and with one idea in mind, to try to get closer to 35:00. Finally 32:55 after listening to the sound of Vangelis, I passed the arrival arch in Chamonix with Olympic form! Great follow-up, huge thanks to you guys!

Damien Longet
"Emilio has been following me since I was 16. I have progressed every year, step by step. We increased the training load very gradually. The hard work paid off many times, especially in 2019 when I won the young Pierra Menta.

Julien Bernaz
"Emilio and I were teammates for a long time before he gradually took on the managerial hat. Always listening, a perfect mix of science and practice. He has a strong field experience which allows him to understand the constraints of high level sport. A big thank-you !

Florian Hudry
Any questions? Don't hesitate to contact us